Ipad con Grid Player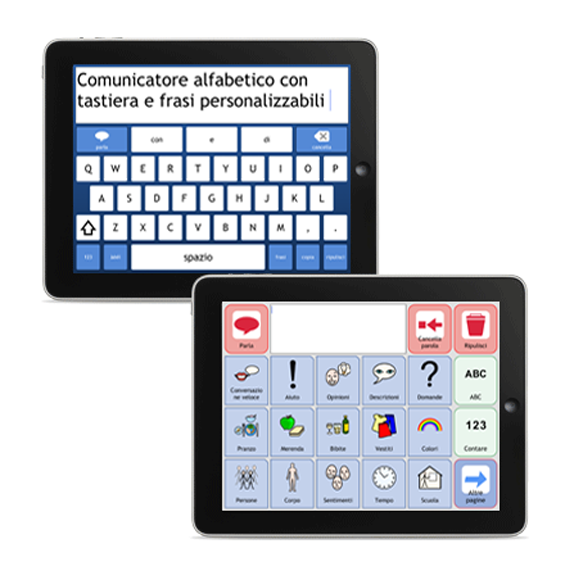 Ipad/Ipad Mini con Grid Player
Descrizione
Ipad/Ipad Mini sono degli strumenti molto versatili, ma per usarli come base di un sistema di comunicazione servirebbe un software adeguato.
La nostra proposta è quella di dotare Ipad/Ipad Mini di Grid Player, app gratuita scaricabile da Apple Store, e fornendo unitamente a Ipad/Ipad Mini la licenza di The Grid2.
Con The Grid2 è possibile creare e/o modificare su pc Windows le proprie tabelle esportabili su Ipad/Ipad Mini creando da PC un proprio account, utilizzato anche per accedere a Grid Player.
In abbinamento, secondo le necessità possiamo fornire custodie protettive per Ipad/Ipad Mini e speaker bluetooth per potenziare il volume in uscita dall'Ipad/Ipad Mini.
Per istruzioni su come trasferire da The Grid2 a Grid Player, scarica le istruzioni
Prescrivibilità: ISO 21.42.06.006
Disponibilità: su richiesta